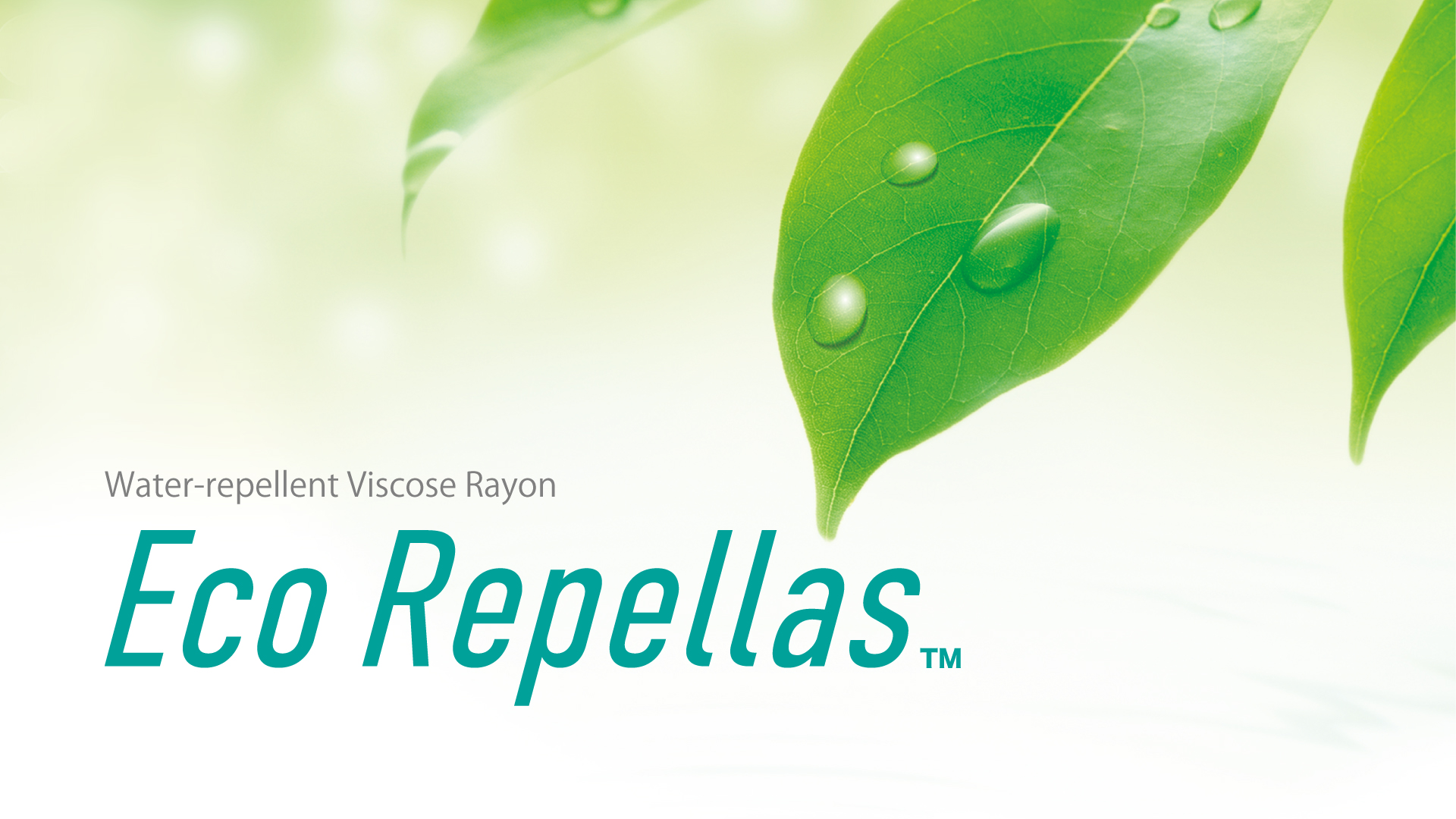 Eco Repellas is a viscose rayon fiber with its surface processed with water-repellent agents, while maintaining the characteristics of viscose rayon itself.
It has a pH controlling property and deodorizing effect as well as water repellency.
POINT1 Water Repellency
Nonwoven fabrics using this product show a good water repellency.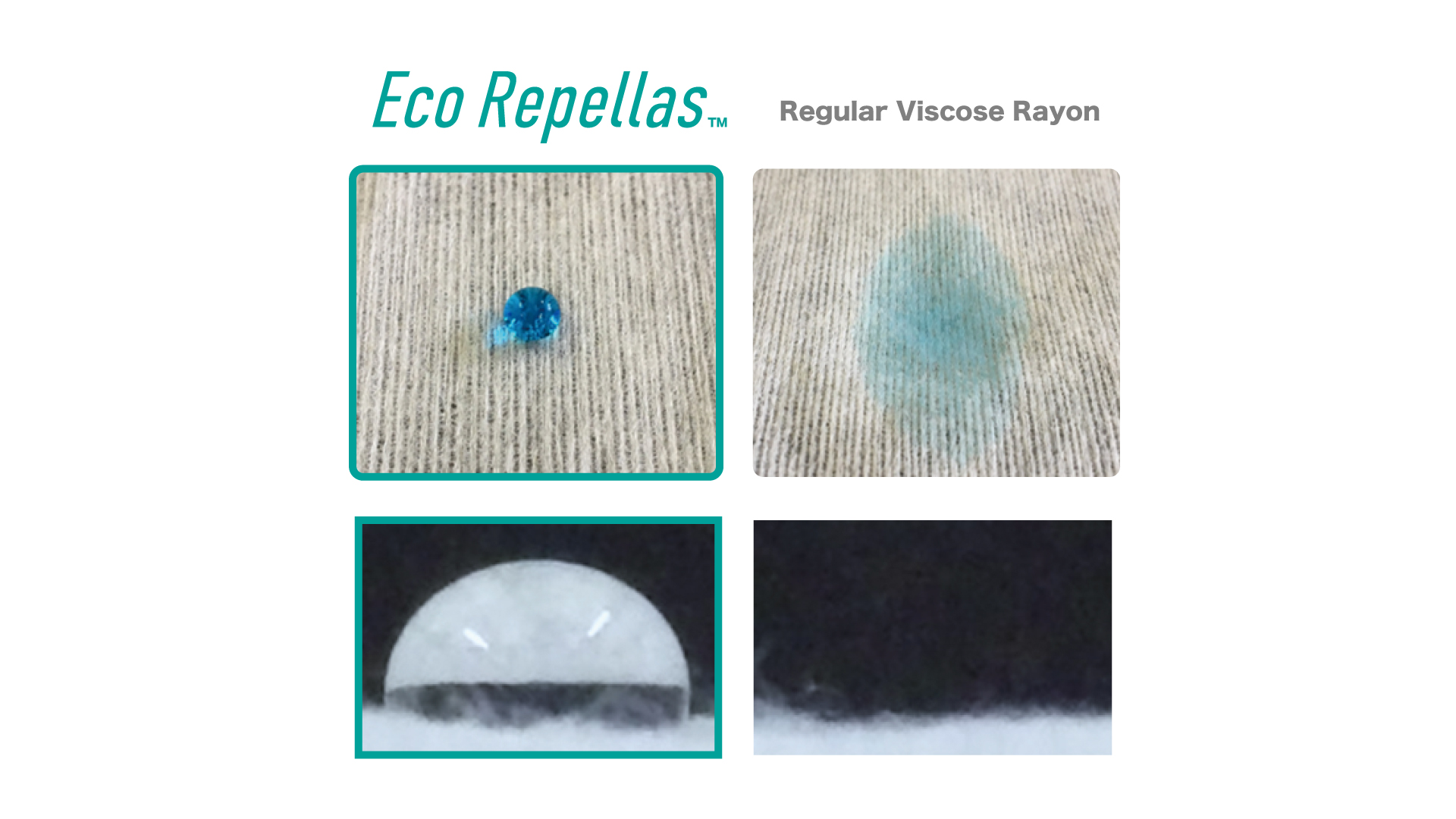 Test method: Put a drop of deionized water onto a sample from straight above at a distance of 1cm with a burette and measure the contact angle in 10 seconds.
Test sample: Spunlace nonwoven fabric of 30g/m2 weight
POINT2  pH Controlling Property
It maintains our skin soft and gentle by controlling pH value on nonwoven fabrics
for the value to be weakly acidic.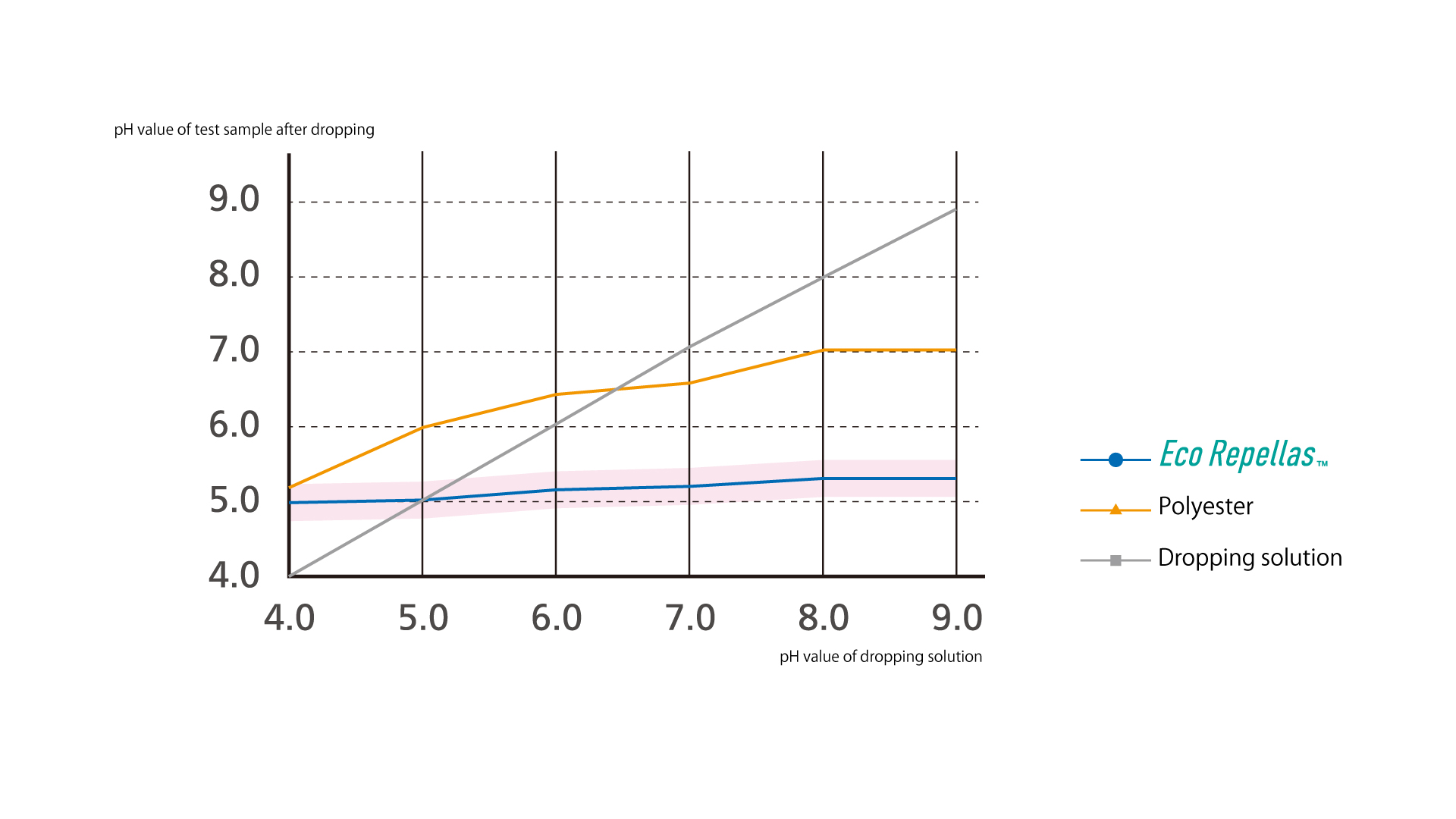 Test method: Drop 0.1ml of test solution (pH4~9) onto a 0.01g of test sample and measure pH value of the sample.
Test sample: Spunlace nonwoven fabric of 30g/m2 weight

POINT3 Deodorizing Effect
It has a good deodorizing effect against ammonia gas.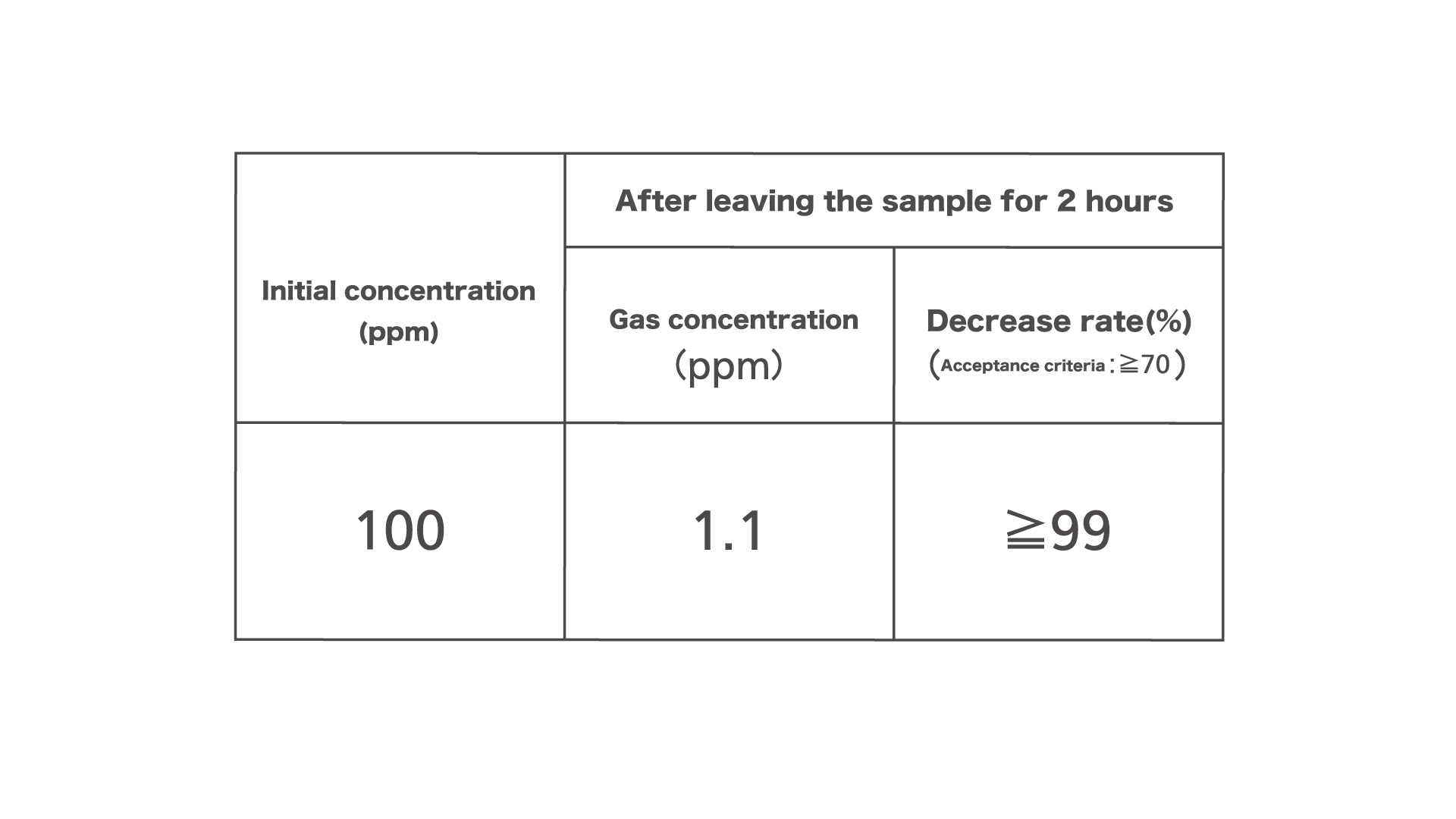 Test method: Detector tube method compliant with the certification standards of SEK mark textile products
Test Laboratory: KAKEN TEST CENTER General Incorporated Foundation
Test gas: Ammmonia
Test sample: 100% viscose rayon


Note



Performance may vary depending on rayon blending ratio, weight, etc.
For commercialization, please check each product.






Brochure
Click on the image to download it.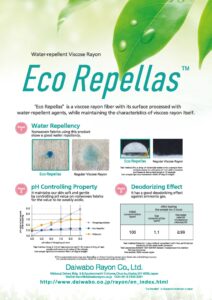 Inquiries about rayon
Daiwabo Rayon Co.,Ltd.
Functional Products Department