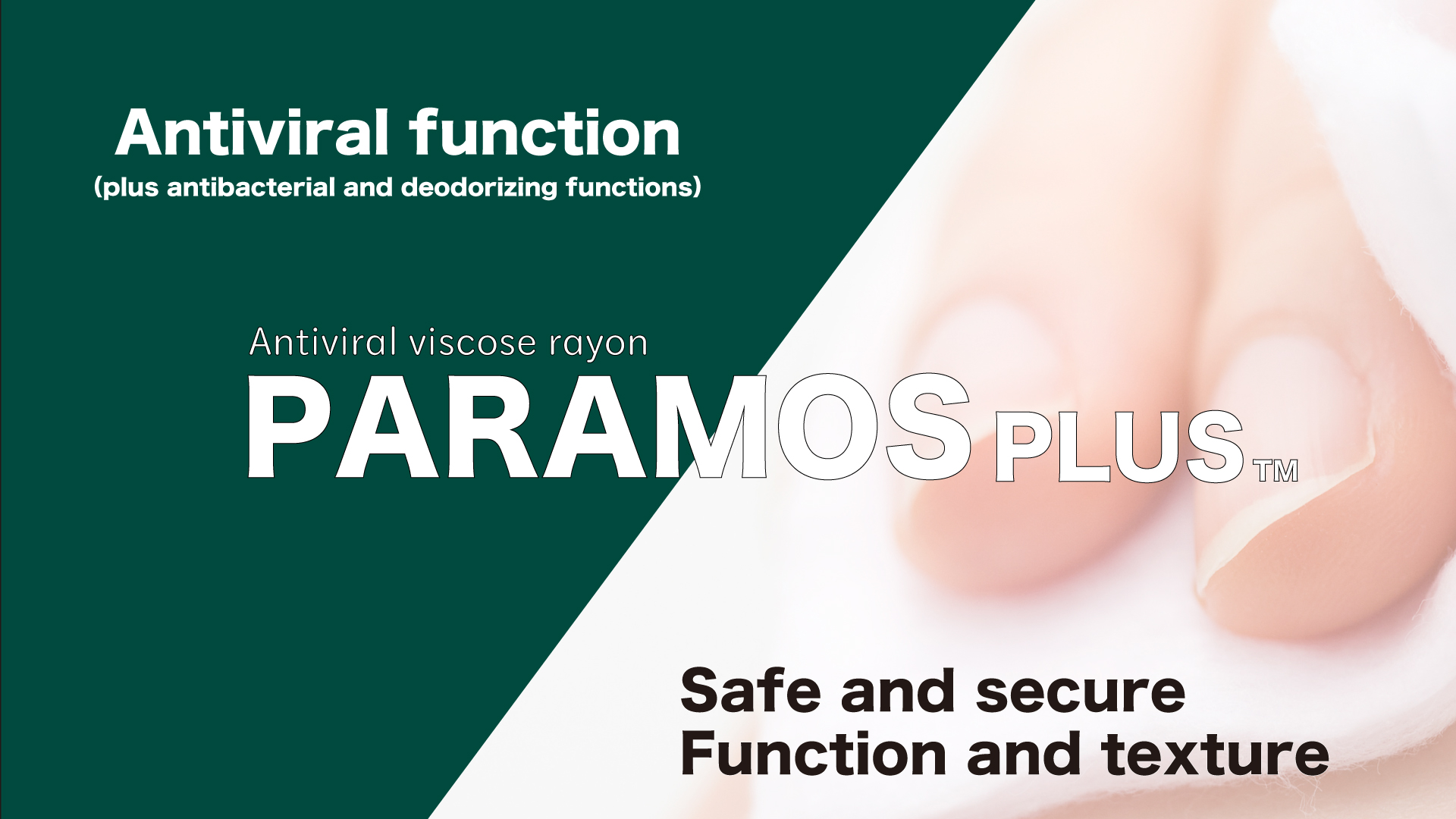 Antiviral function added to existing PARAMOS
by our original technology
plus Antiviral function

Features of the fiber


(Safe and secure function and texture)





・Antiviral and antibacterial deodorizing functions                               





・Excellent moisturizing properties keep the texture moist even in dry seasons 





・Soft and supple in texture                                                                         




PARAMOS PLUS can be used for a variety of purposes.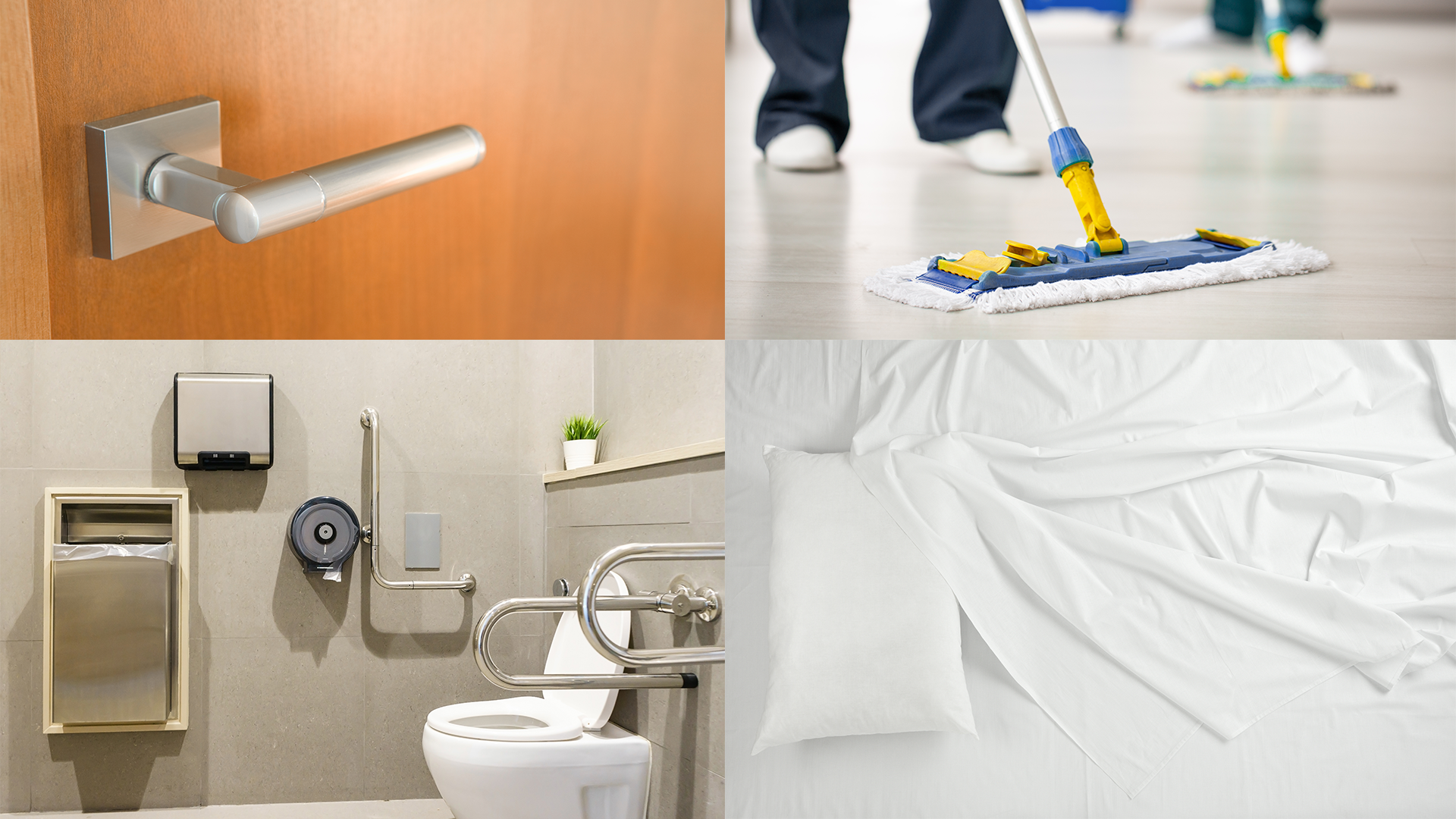 Antiviral function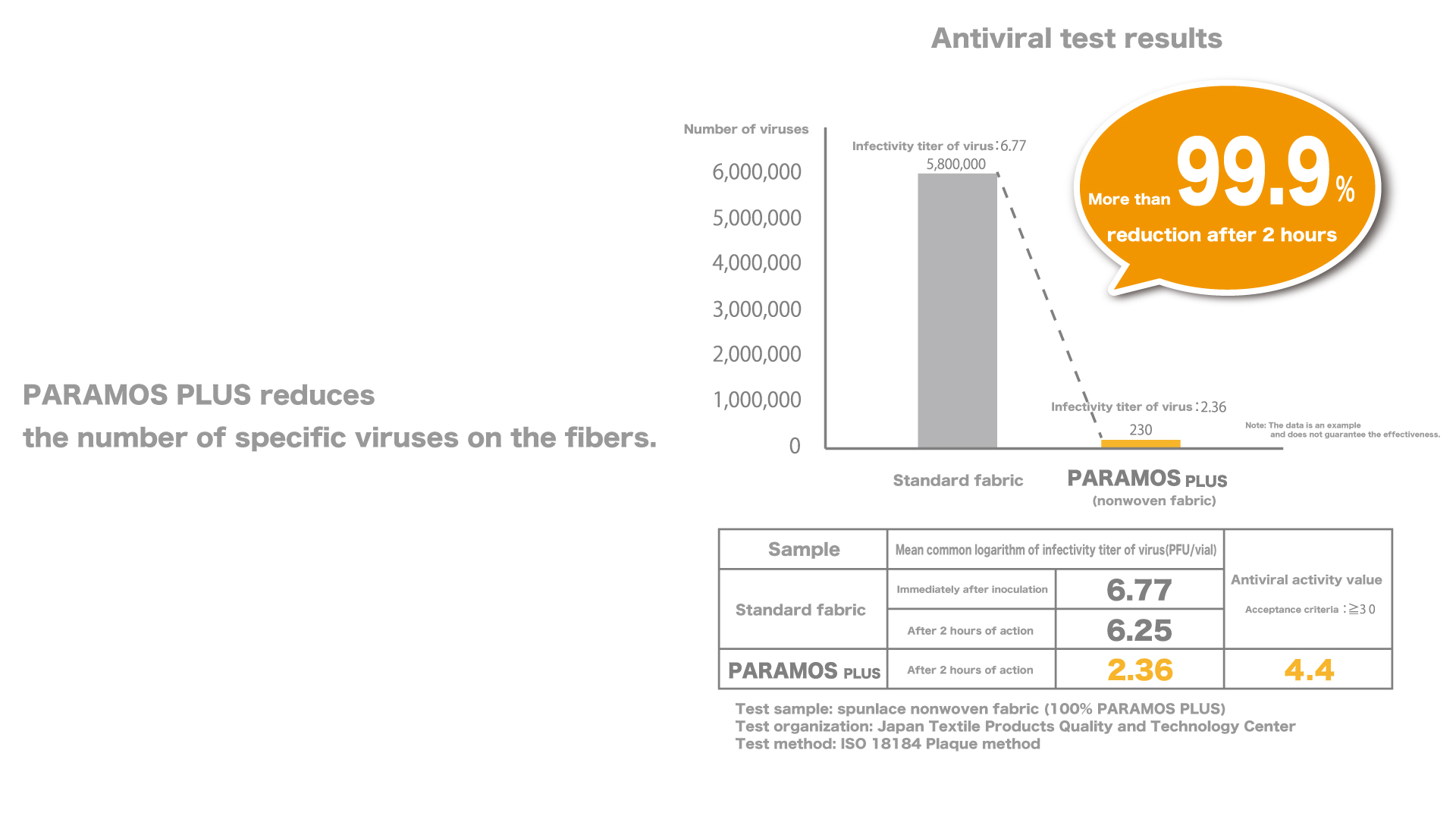 Antibacterial function

Note



● The antiviral treatment is not intended to treat or prevent diseases.                                         





● The antiviral test was performed using the virus strain: ATCC VR-1679 (with envelope) by leaving it for two hours at 25°C. 





● The antiviral treatment does not inhibit the action of the virus.                                             





● Please make sure that products do not come into direct contact with the lips or nostrils.                     





● It should not be used on products for infants under 24 months of age.                                                     
Brochure
Click on the image to download it.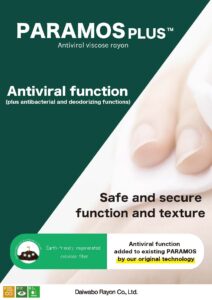 Inquiries about rayon
Daiwabo Rayon Co.,Ltd.
Functional Products Department