Our corporate activities are based on the theme of "safe and secure manufacturing" and the quality policy of "providing products that satisfy customers and earn their trust."
Safety and Security of Products
In order for the viscose rayon we supply to become a "trusted product" for our customers, we must pursue safety and security in our products. In particular, as many viscose rayon products come into direct contact with the skin, concerns would arise about the adverse effects on the body if harmful substances are contained. For this reason, we have acquired Oeko-Tex® Standard 100 certification (*1), which is a global standard for the safety and security of textile products, certifying that textile products and related products do not contain substances harmful to the human body, such as specific aromatic amines. We are pursuing safety and security for our products.
(*1) For more information about the products subject to this standard, please contact sales representative.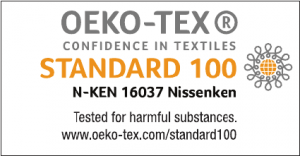 Product Monitoring
We have introduced a traceability system for some of our products, which allows us to trace back from final product to prove that the viscose rayon was produced at our company.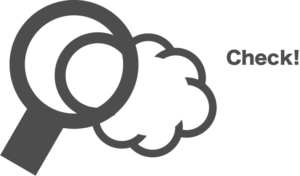 Raw Material Dispatch
Daiwabo Rayon considers it important to be discerning about the suppliers of raw materials. With regard to timber, there are issues such as illegal logging and logging that violates the rights of indigenous people and local residents. Forests grow by providing clean water and air, a stable climate, and biodiversity. It is also an important role for companies to prevent the collapse of ecosystems due to illegal logging and to protect the limited resource of timber. We eliminate suppliers involved in illegal logging and actively procure properly managed timber that has obtained forest certification.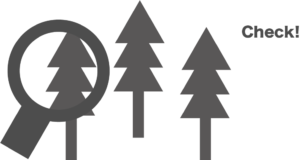 List of Certifications from External Organizations
ISO9001, ISO14001  
ISO9001 Quality Management System is certified
ISO14001 Environmental Management System is certified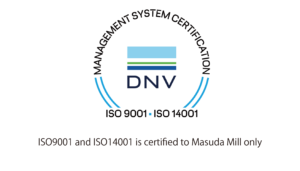 USDA Certified Biobased Product Label  
Based on the U.S. Department of Agriculture's BioPreferred Program, this certification is given to products made from renewable resources such as agricultural products, forest materials, and marine materials.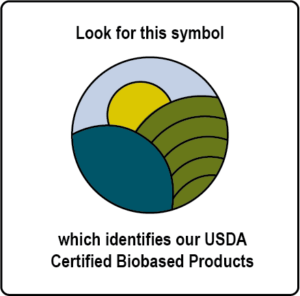 FSC®CoC
Certification given to wood produced in an economically sustainable manner that takes into consideration environmental conservation of the forest and benefits the local community.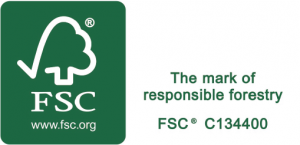 ISEGA
Certification that certifies that products used in the food sector are safe for contact with food.
Note: Some of our products are covered. Please contact us for details on the products.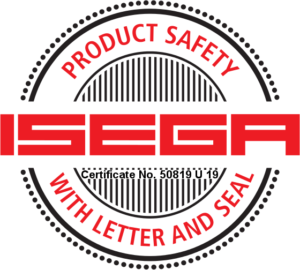 OK biodegradable MARINE
Certification that verifies products are marine biodegradable and not harmful to the marine environment.
Note: Marine biodegradable fiber "e:CORONA" is covered.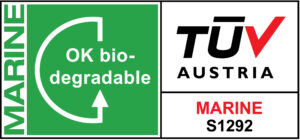 For details of marine biodegradability, go to e:CORONA product Page.